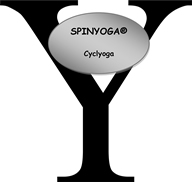 Spinyoga-Cyclyoga® Official Site
Spinyoga-Cyclyoga® History
Sometimes great ideas are born from "happy" or "painful" accidents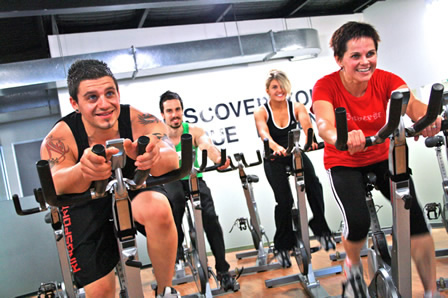 Yoga Alliance® Worldwide Accredited
Spinyoga-Cyclyoga® is the product of a collaboration between a group of entrepreneurs from the USA, Italy and the UK with indoor cycling and yoga long standing teaching experience. In 2008, driven by the same passion for this two fantastic form of exercises, they teamed up and created, trademarked and copyrighted the Spinyoga-Cyclyoga® Fitness Program. Up until then, health clubs and wellness studios from around the world offered and still do Freestyle Indoor Cycling classes followed by a Yoga session done on a separate room, no one had thought of a name and class format that concisely in few words would fully describe a non-impact cardio-holistic workout with the Yoga segment at the end on the cycling session done just standing next to the indoor bike.

The core objective was to come up with a fitness class format and concept of a non-impact fusion fitness class with a name easy to remember that would not sound like an hybrid such as: Spinning® and yoga, Spin® and Yoga or Cycle and Yoga just to mention few.

The program had to incorporate specific asanas that target all major muscle groups used in cycling, build power and muscular strength and increase flexibility. After months of research and hard work, finally a fitness class that optimizes endurance, balance, flexibility, and strength was born: "Spinyoga-Cyclyoga®". By middle of 2009 the Spinyoga-Cyclyoga® program was trademarked internationally and in 2010 was granted the Yoga Alliance®'s accreditation.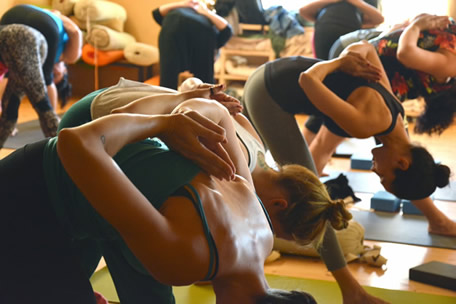 © Copyright ©2010 – 2019 Spinyoga-Cyclyoga® - Registered Trade Marks | Trademark & Legal | Terms of Service